MuKaTo :: On the Road
Production: 8 mal West / MuKaTo @ MUMOK Vienna
8 mal West I A I 2013 I HD stereo I 5´11"
MuKaTo Project with youth of the Kooperationsklasse PTS 10
Screenings @ mla:connect Filmfestival / MQ Wien, Best Austrian Animation, MuKaTo Channel
Pop Up Animation Studio @ MUMOK Vienna
MuKato Pop-Up Animation Studio @ mumok 2014 / Vienna
MuKaTo @ FKX Media Festival Stuttgart
MuKaTo @ FKX Medien Festival Stuttgart 2014
Workshop / Panel Talk / Screenings
Production: What´s Your Name / MuKaTo with Camera Etc. Belgium

Wie heisst Du? I A/B/F I 2012 I HD stereo I 4´45"
MuKaTo in Cooperation with Jean-Luc Slock / Camera Etc. (B), Karin Miralles / Labo D´Anim (F) and youth from Kooperationsklasse PTS 20
Screenings @ Vienna Independent Shortfilm Festival 2012 / Gartenbaukino, FESA Animationsfilm Festival / Belgrad / Serbien, MuKaTo Channel
MuKaTo Presentation @ SNAP 12
Uncertain Conditions / Printed Still Moving Image @ SNAP 2012/ Germany
Presentation / Participatory Artproject / Panel Talk / Workshop / Exhibition
Production: Nicht Aufnehmen Da ! / MuKaTo mit Ottomani Laboratory Italy
Nicht Aufnehmen Da I A / I I 2011 I 4:3 I 2´59"
MuKaTo in Cooperation with Ottomani Laboratori / Andrea Martignioni and Robert Paganelli (I) and youth from Vienna
at site: MQ / Akademie der Bildenden Künste Wien / ASIFA Austria
Screenings @ Vienna Independent Shortfilm Festival 2011 / Gartenbaukino, FESA Animationsfilm Festival / Belgrad / Serbien, mla:connect Filmfestival / MQ Wien (Preisträgerfilm), MuKaTo Channel
MuKaTo @ Museum Sammlung Essl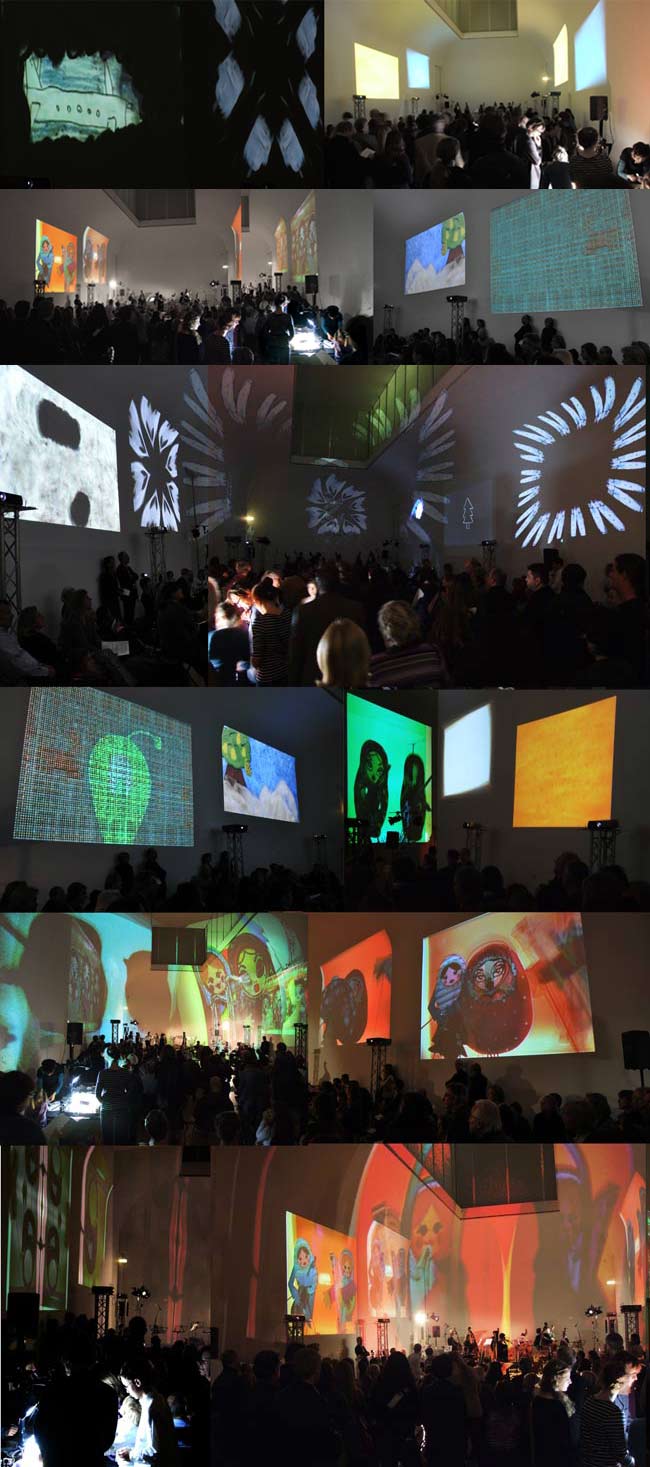 Clang::Bilder @ Museum Sammlung Essl / Austria
Music and Animation between Folklore and Advantgarde
#Concert #Perfomance #Filmscreenings #live Visuals #live Animation #Immersive
MuKaTo in cooperation with Robert Jamieson Crow (musician)
participating artists:: Robert Jamieson Crow (A/ UK), Lore Lixenberg (UK), Norbert Math (A), Charles Webber (UK), Christian Diendorfer (A), Muzak (A) and Karoline Riha (A).
with music by Christian Diendorfer, Robert Jamison Crow, Angelica Castello, Attwenger and Karlheinz Essl.
with MuKaTo Project Movies and Live Visuals in cooperation with youth from Klosterneuburg, Mistelbach and Horn.