SEEN UNSEEN SCENE

Stored Scenes in Boxes - process orientated multi-media installation
Muzak & Riha
Muzak & Riha restructured the architecture of the exhibition space with 711 Scenes in cardboard boxes.
700 of those numbered, sound emitting boxes contained Unseen Scenes, that could partially and fragmentarily be heard.
11 Seen Scenes were revealed with the aid of local kids and installed in the heart of the newly constructed exhibition space.
The interior of the boxes could be felt.
The Maze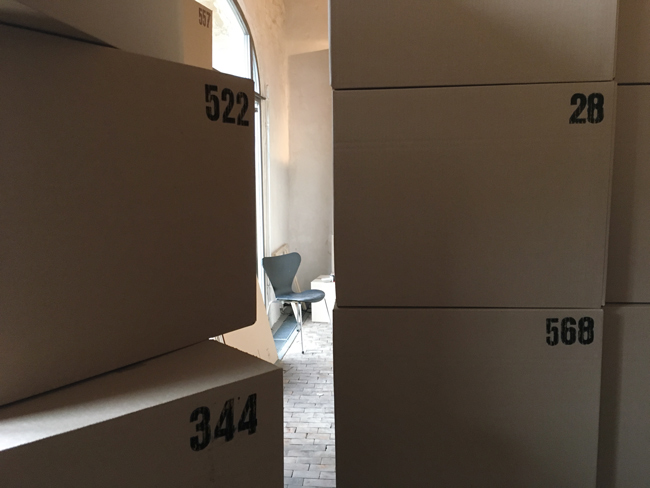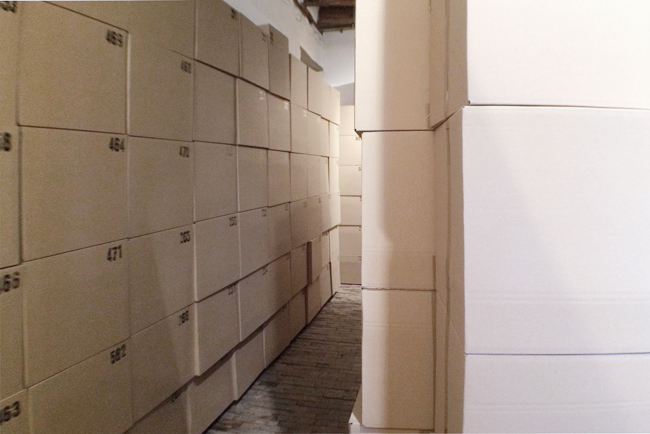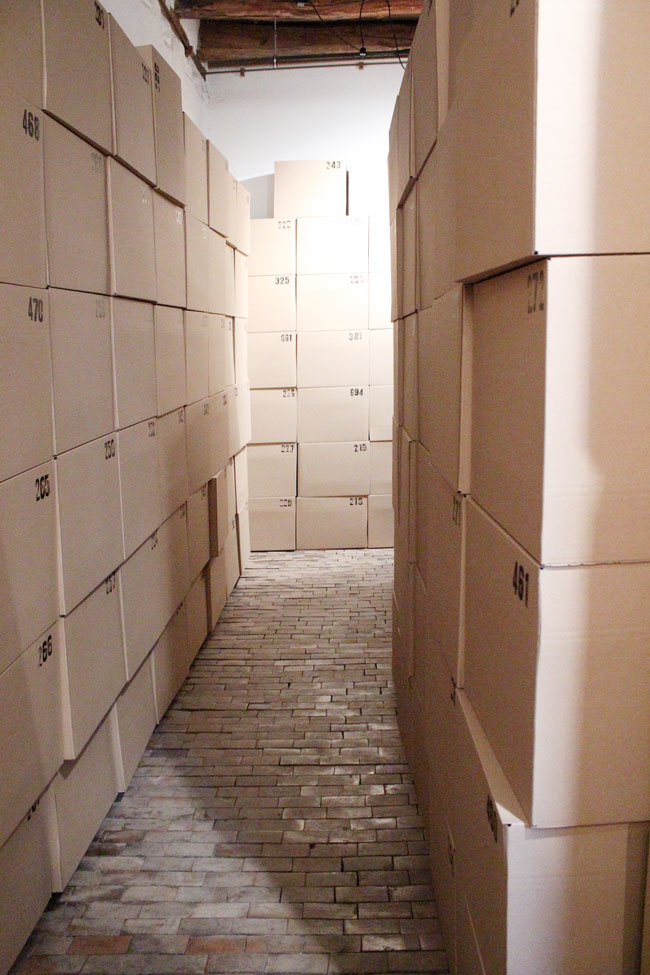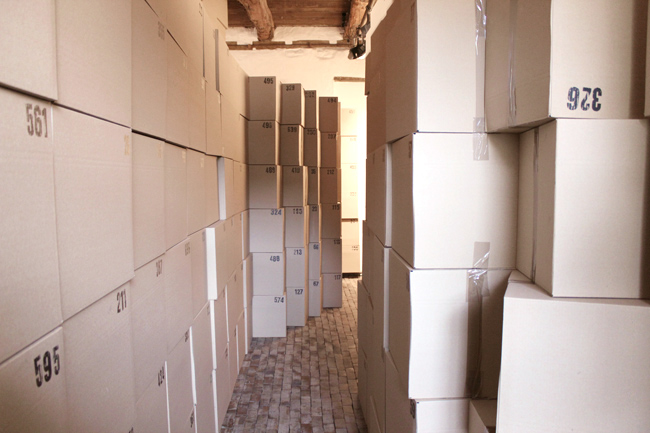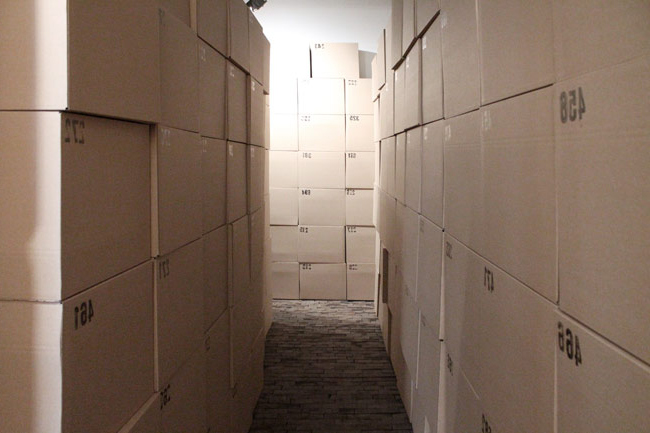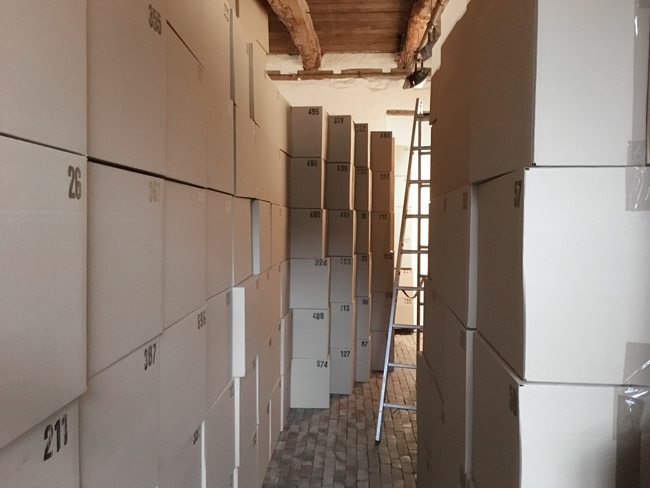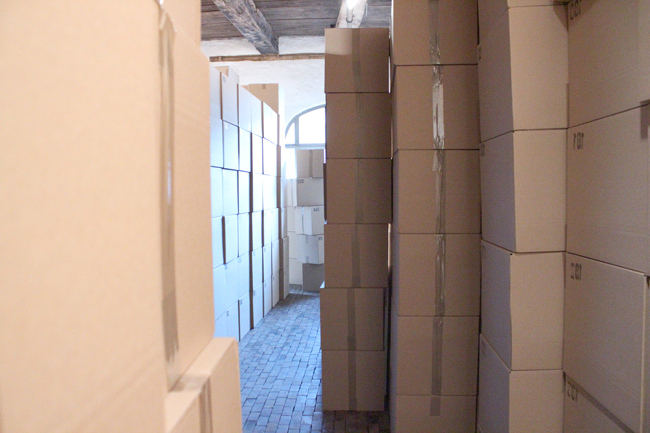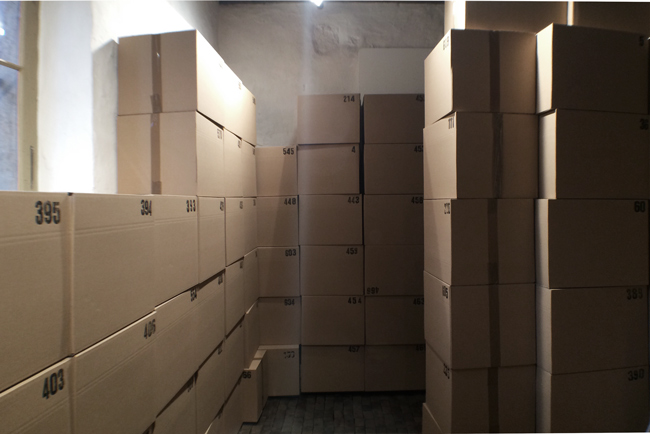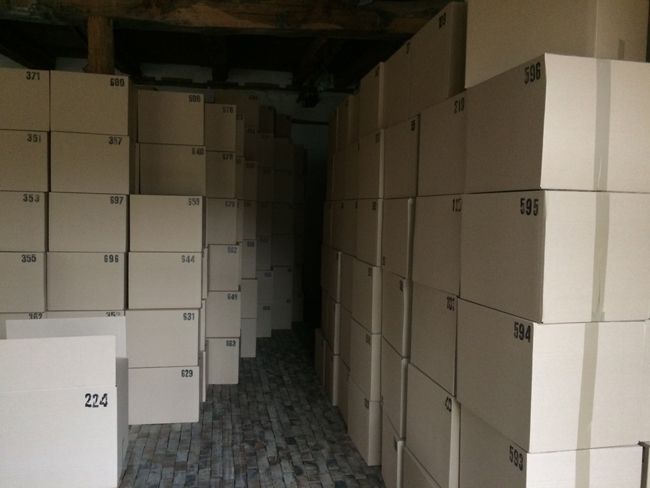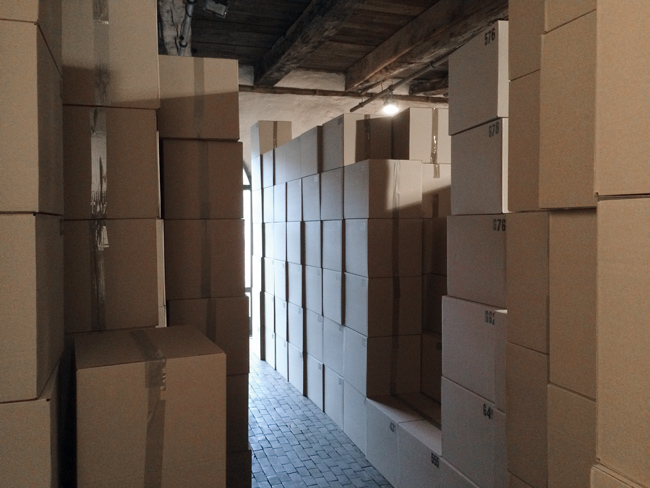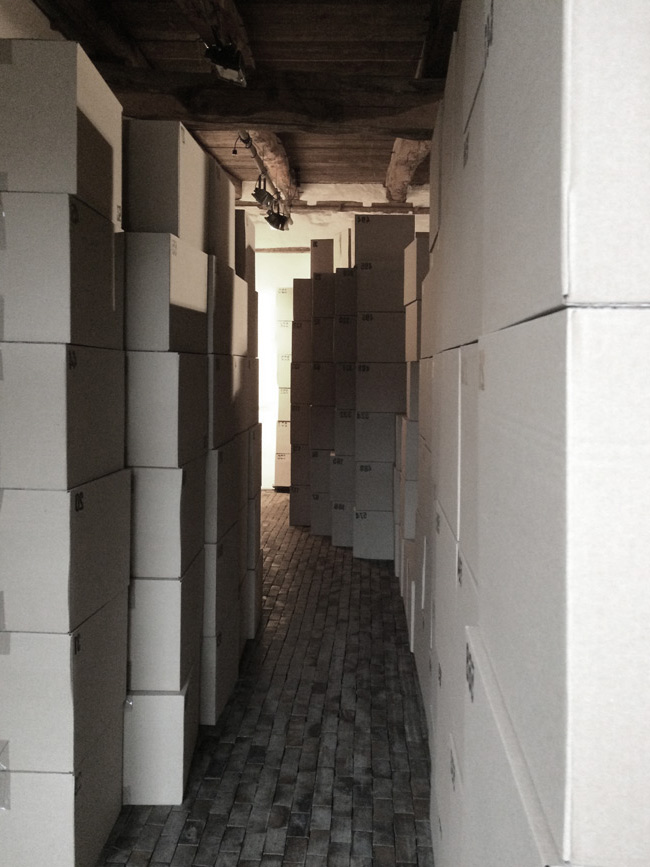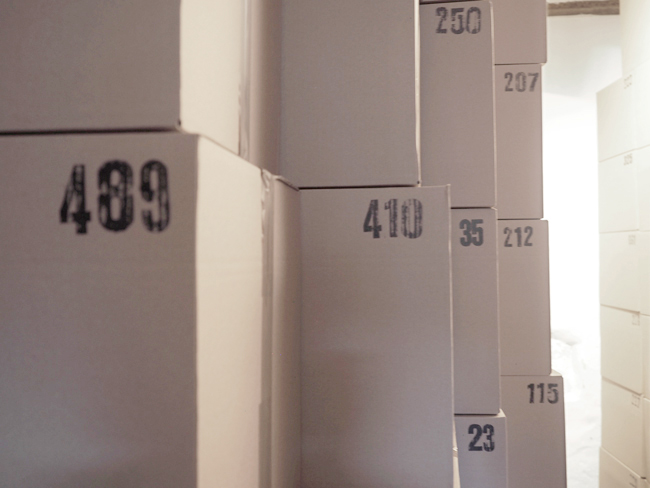 Seen Unseen Scene / Muzak & Riha / exhibition views @ Kloster Bentlage Germany 2018
The Heart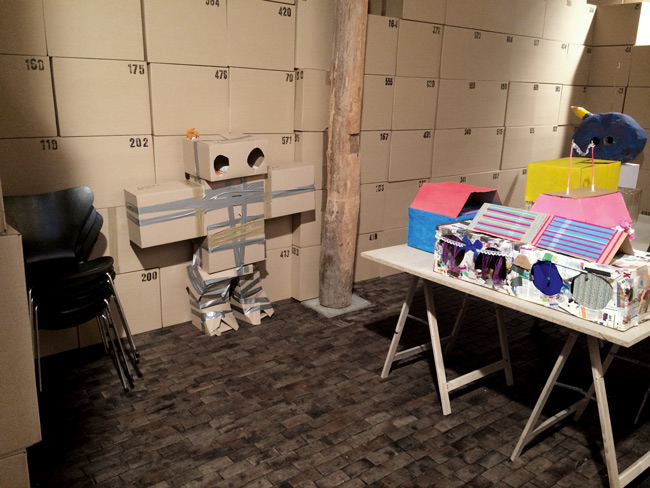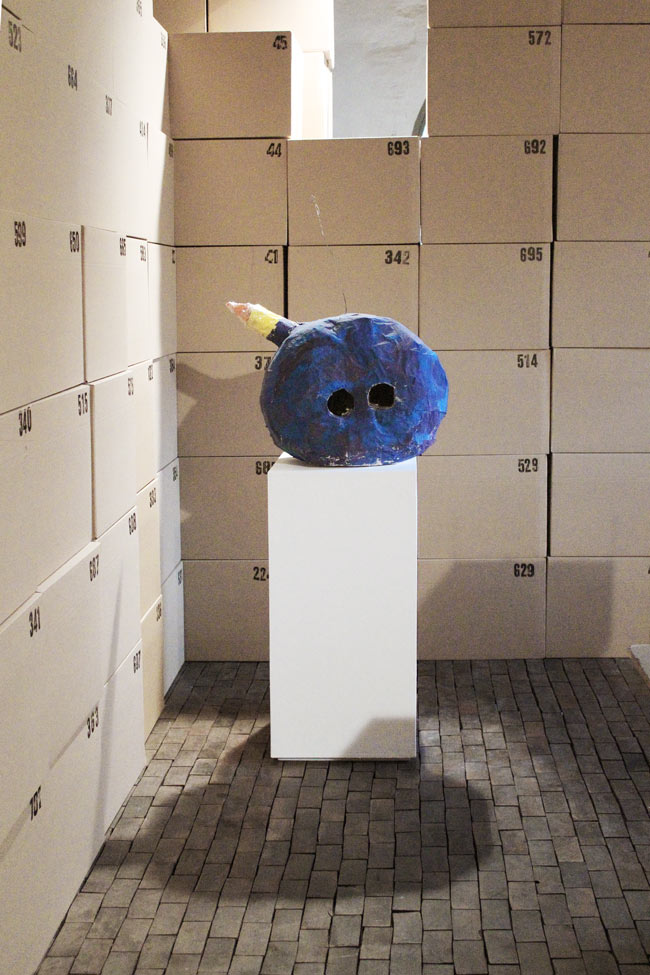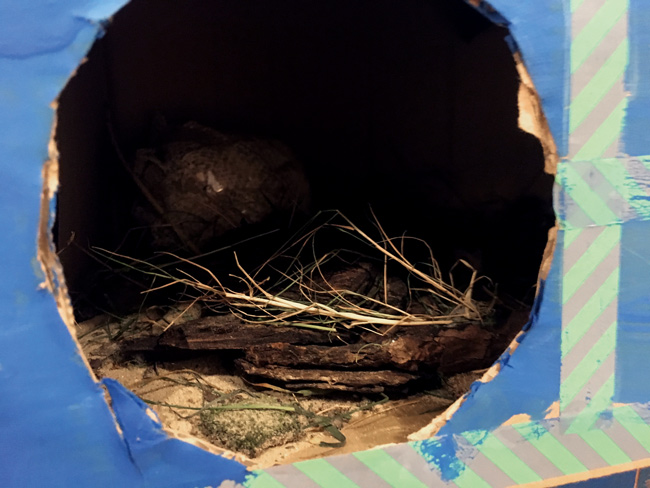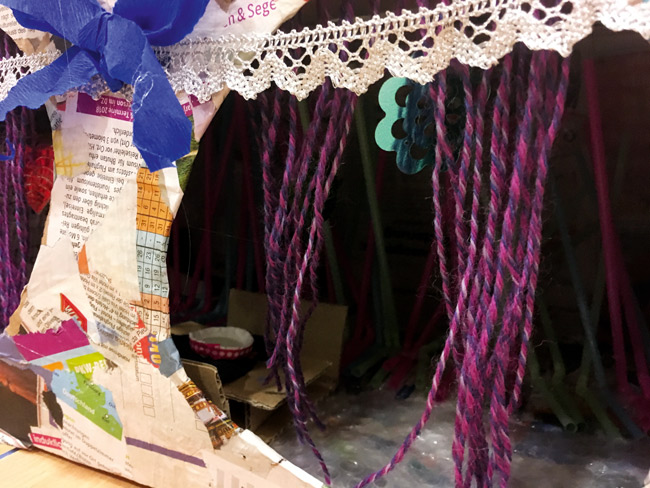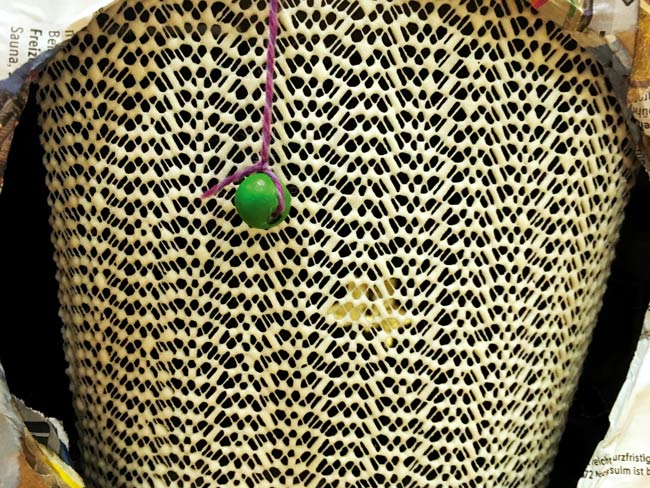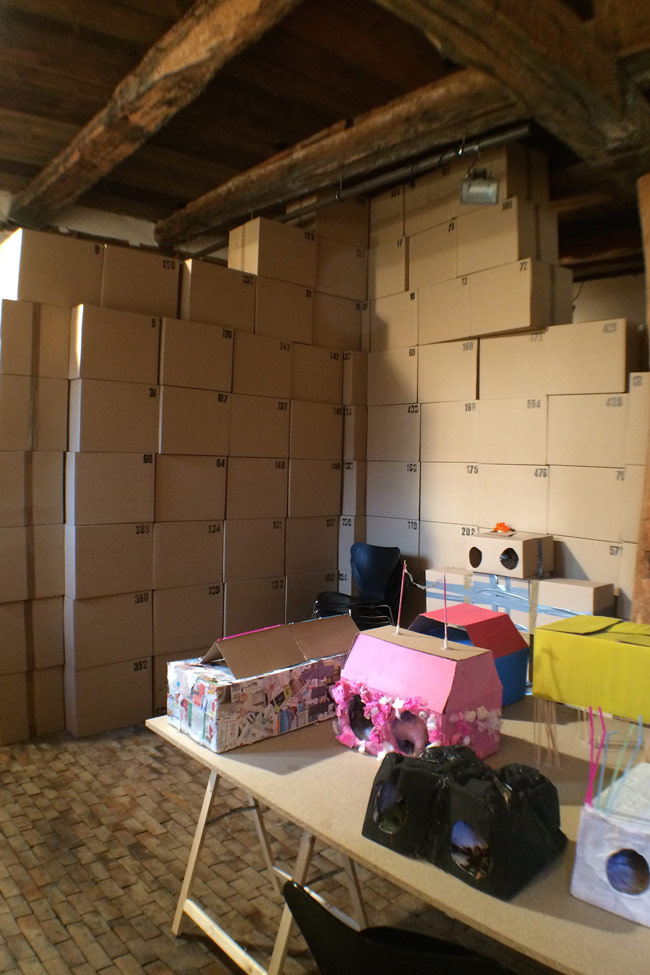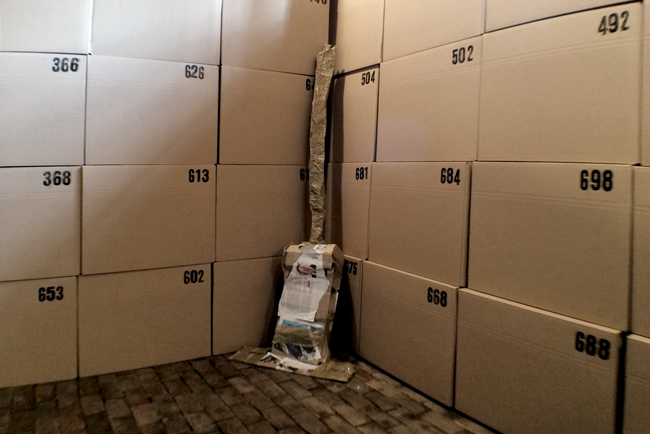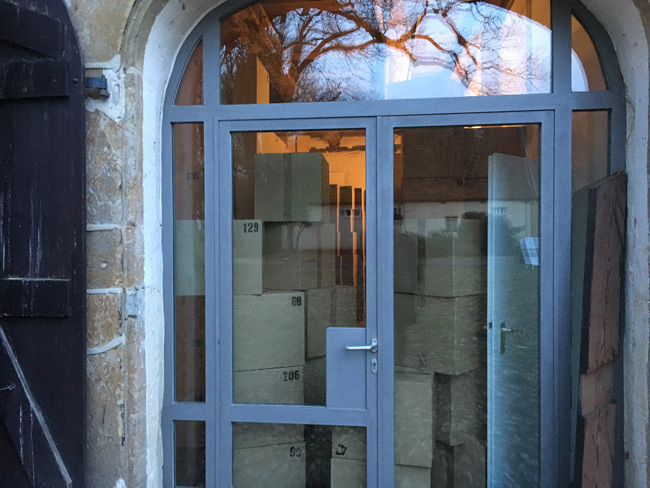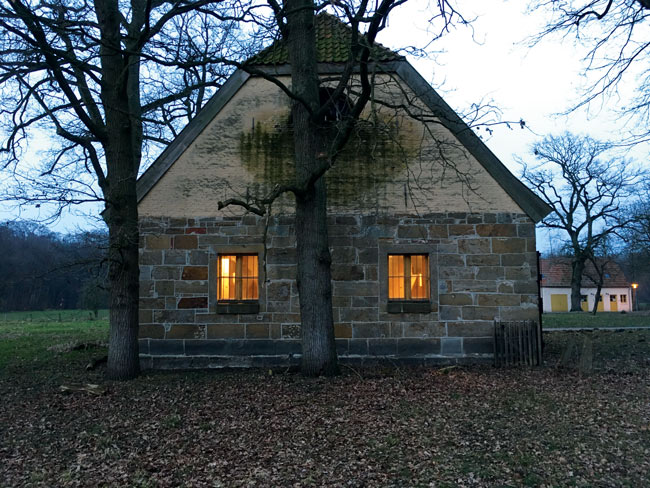 The Opening Night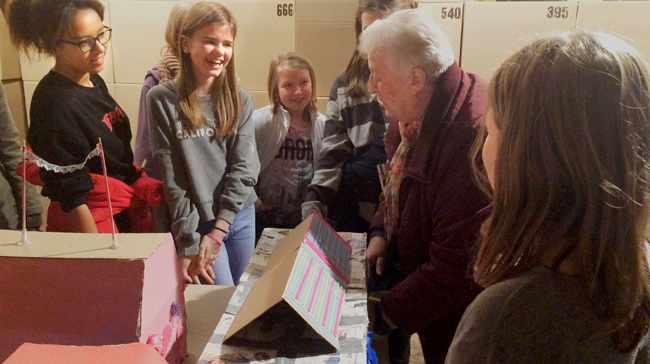 participating kids:
Aaliyah Götze,Chiara Rapisarda, Dana Teepe, Emiliy Löchte, Emma Wenninghoff, Erik Reimer, Giada Santaniello, Hendrik Horstmann, lda Zumdick Jan Rettinger, Joana Hodroj, Johanna Gentrup, Juvan Sivakumar,Kaja Niehues, Katharina Blanke, Katja Rüter, Leandro Hermes, Lena Winnemöller, Lilli Zaruba, Lisa Wirt, Maik Wolf, Milosz Odrowaz-Pi, Nele Vienerius, Nicola Roveri Barbieri,
Paul-Hugo Dirks, Tabea Richter, Vuk Nikolaj Vasilevski
kindly supported by