SEEN UNSEEN SCENE

Printing with Light - experimental Film installation / Preview @ Gallery Dynamo Expo
Muzak & Riha
The Preview exhibition @ Dynamo Expo showed the artists projection on the yet unseen.
A completely dark space was constructed within the Gallery Space. Within the dark, the Unseen Film-soundscape was installed as surround sound.
At the end of the space a "touch- box" (Fühlkiste) containing an empty sheet of 600g/m2 printing paper was mounted to the wall.
On the outside of the space the first frames of negatives were projected in a loop corresponding to the duration of the soundscape.
Variations in color were due to partial exposure or to the light-sensitive emulsion being unevenly applied to the negative.
Parallel to the exhibition work on the production of the first images started.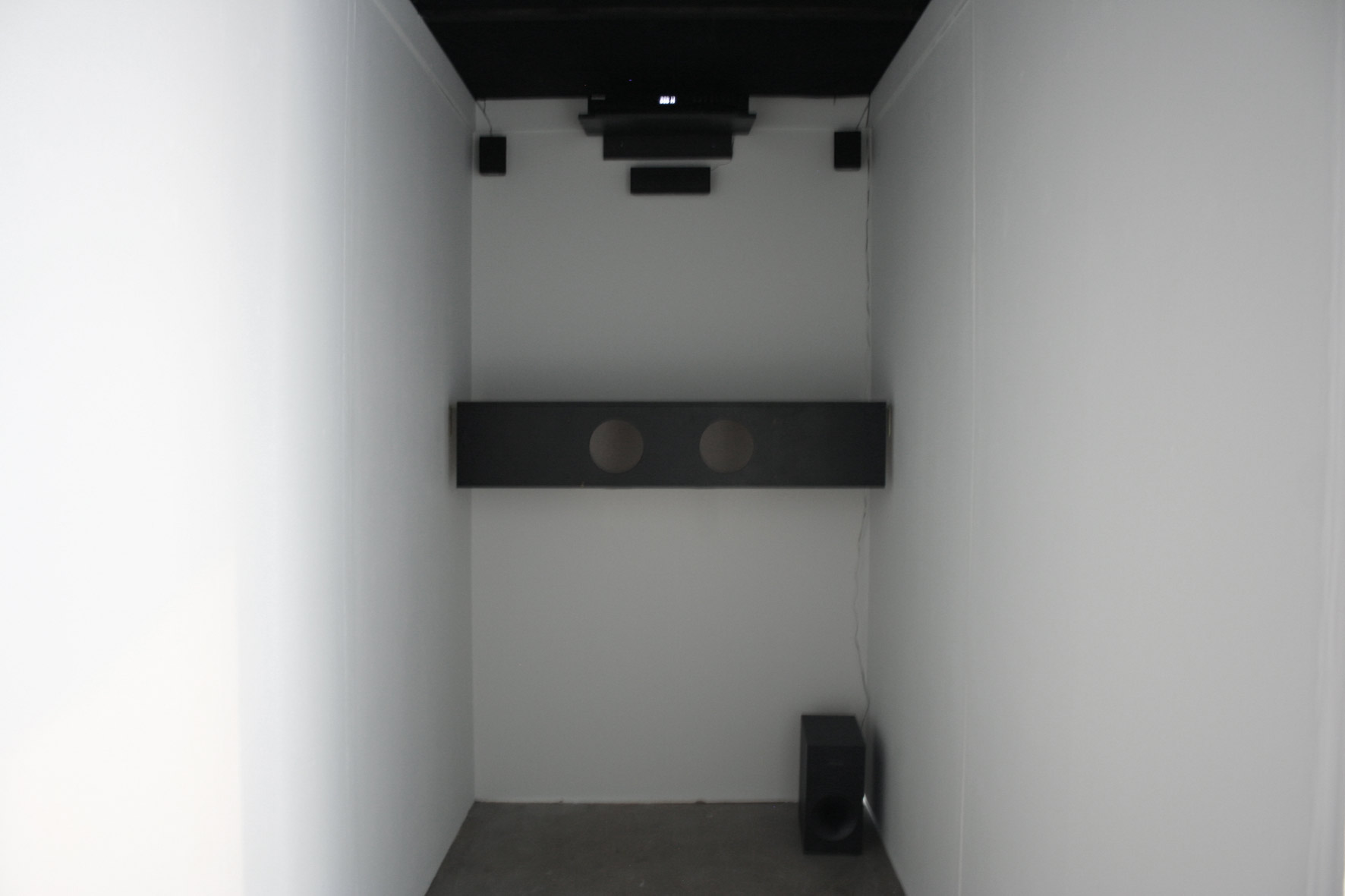 Muzak & Riha experimental film installation views @ Gallery Dynamo Expo 2015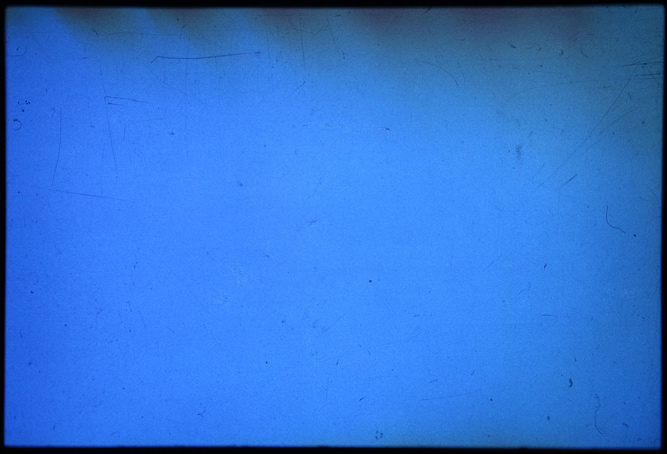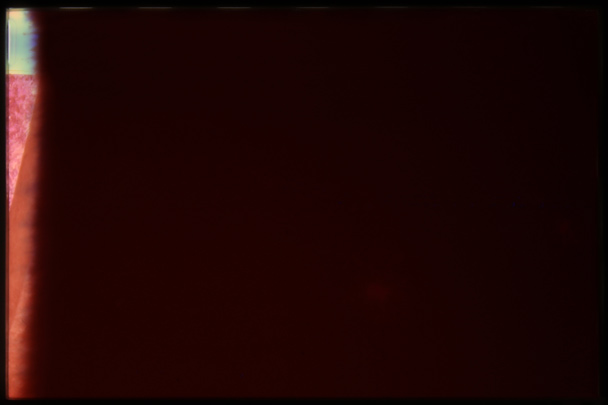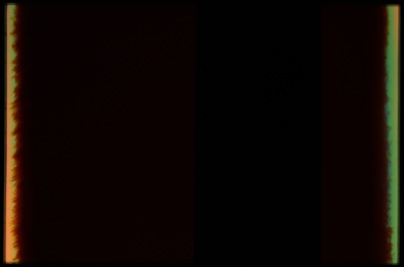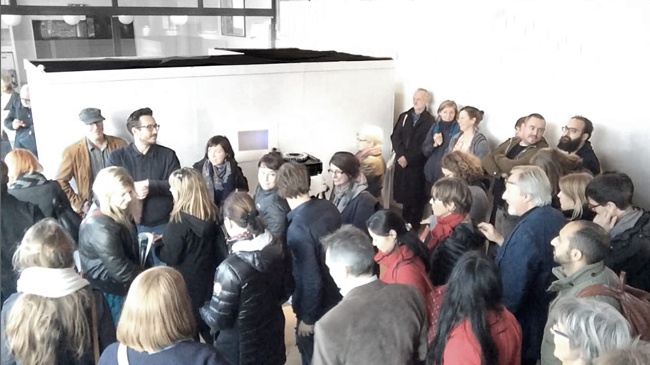 opening @ Gallery Dynamo Expo
photo from left to right: Karoline Riha, Claus Meier / head of Blinden & Sehbehindertenverein Westfahlen e.V., Dirk Hülsey,
Judith Hofman / Gallery Dynamo Expo and Muzak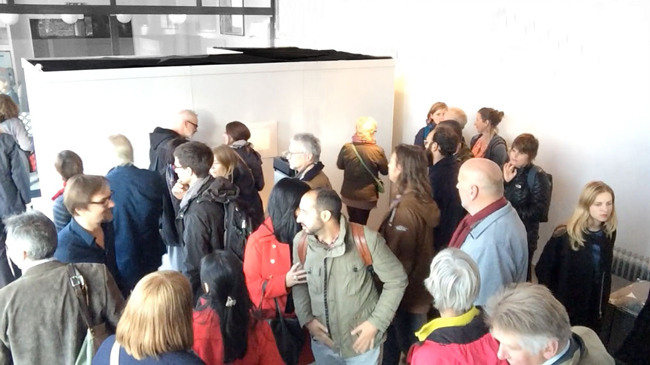 kindly supported by